"You never know where the music will take you."
As the defining icon of rock and roll photography, Jim Marshall's craft stems from his passion for the music, as well as people. In the midst of the most defining and daring times of pop culture, Marshall with his Leica by his side, took to the streets and sought to tell the stories of voices unheard. As a visual chronicler laden with compassion and empathy, Marshall's legacy lives on today through his indelible photographs which speak of history and time.
Flash Print Sale
October 14-21, 2020
The Jim Marshall Estate is offering five limited edition 8×10 prints for sale. A portion of the sales will benefit the Jim Marshall Fellowship in Photography at UC Berkeley Graduate School of Journalism. All will be Estate stamped and come with a letter of Provenance. Each 8×10 print is $250 USD and has never been sold. These limited edition prints are only available from October 14-21, 2020 at Leica Gallery Los Angeles.
For pricing and purchasing inquiries, please e-mail info@leicagalleryla.com or call Leica Gallery Los Angeles at (424) 777-0341. In partnership with SmugMug+Flickr.
Limited Edition 8x10 Prints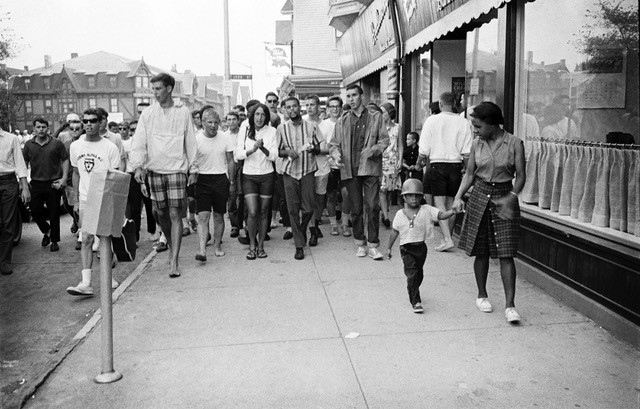 Picture 1 of 5
A trial run for the March on Washington for Jobs and Freedom at the Newport Folk Festival 1963. The Newport Folk Festival was July 26-28 and the March on Washington was August 28, 1963. Joan Baez & Cordell Reagon, leader of the Freedom Singers, lead the march through the town of Newport and then gave speeches in Touro Park. © Jim Marshall Photography LLC