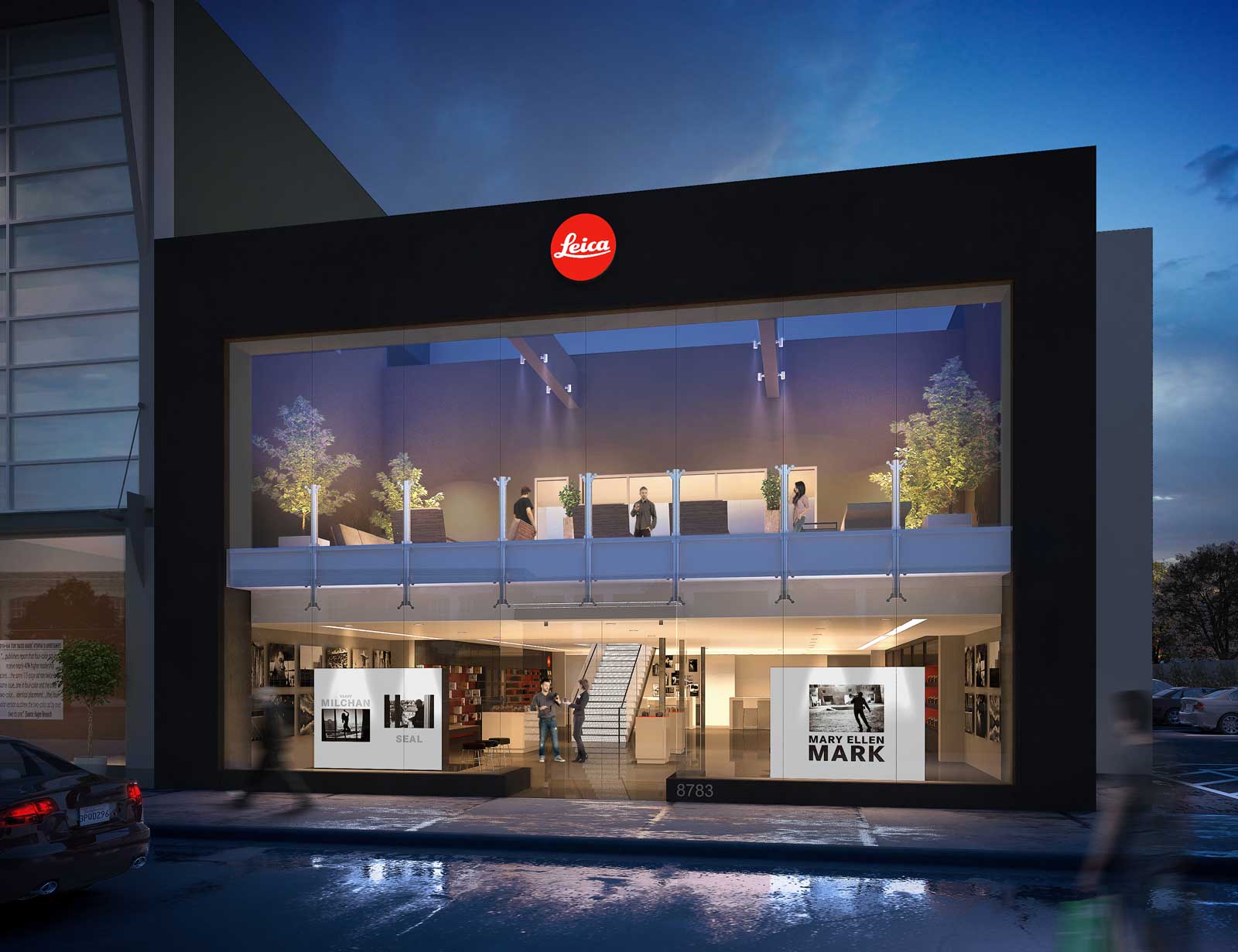 The Leica Gallery Los Angeles space was designed to celebrate photography and display exhibitions by an interesting mix of established and up-and-coming photographers. It includes a library filled with collectible photography books curated by Martin Parr and will feature cultural highlights such as Yibai's "Fake Leica," a sculpture of enormous dimensions that is valued at $1 Million. The gallery's first-year roster of artists will focus on the year of "rock and roll and entertainment. " Exhibition artists include Mary Ellen Mark, Yariv Milchan, Seal, Astrid Kirchherr's The Early Beatles collection and Andy Summers.  Leica photographers Craig Semetko and E J Camp have also signed on to do exhibitions in Spring 2014.
"Our goal was to create a space that inspires our customers' says Roland Wolff, Vice President of Marketing and Corporate Retail. "Between events, gallery openings, and Leica product launches, the Leica Store and Gallery LA will become a major hub in the world of Leica and photography."
The Leica Store and Gallery Los Angeles will be open seven days a week.
Gallery Hours: 
Monday through Saturday 10am – 6pm
Sunday 12pm – 5pm
Complimentary valet parking is available Monday through Friday in the parking lot to the right of the store.
For more information about the store, feel free to visit leicastorela.com.